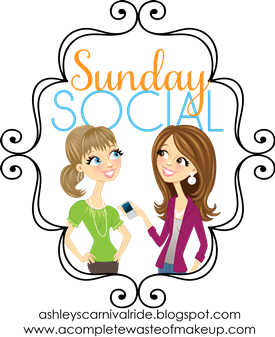 1. Favourite Holiday Movies/TV Specials?
I don't really have a favourite holiday movie. It is kind of guaranteed that I am going to love every single on them and cry at the end. You'll have already worked out that I'm a sucker for Christmas, so watching it unfold before me for several hours is my idea of bliss.
The one's I watch every year are, 'Miracle on 34th Street', 'Elf', 'Its a Wonderful Life', and White Christmas'.
My family also has a VHS tape, that we've had since I was very little. Its a Disney carol sing-a-long, and even at 25 I watch it every single year on Christmas Eve.
As for TV specials this year I'm looking forward to Downton Abbey the most; who isn't?!
2. Do you do any volunteering during the holidays if so what? If not what would you do?
I don't do any volunteering at the moment, although I've always wanted to.
Going back to Christmas films, I'd love to be one of those secret Santa's that leaves presents on people's doorsteps. Coming back into reality I'd love to volunteer at a soup kitchen or before Christmas go and read the children that have to spend Christmas in hospital.
3. Favourite toy received as a Child for the Holidays?
A Fisher Price kitchen. I loved that thing!
4. What was your must have item in high school for the Holidays?
Make-up, CD's and money definitely played a big role. I've always been more of a lots of little presents than one big one kinda girl.
5. Item you begged for the most and never got?
A Barbie post office. I was gutted when I got a Sindy one.
6. What do you do on Christmas Eve? If you are Jewish what does your family do for Hanukkah?
Christmas Eve is a HUGE deal for me. Normally my parents are off work, this year Mum and I will be at the farm visiting my Aunt and Uncle.
When at the farm we go to church, its normally snowing and Mum and I have to heave ourselves into the back of a land-rover. Its a very funny sight. Then we get home and have some hot chocolate. I usually get in my pj's as early as possible, and just before I go to bed and close my eyes I read the night before Christmas, all ready for the big day.
I'm such a big baby at Christmas!
What are you Christmas traditions?